Liquid Flesh " Dolores" cd digipack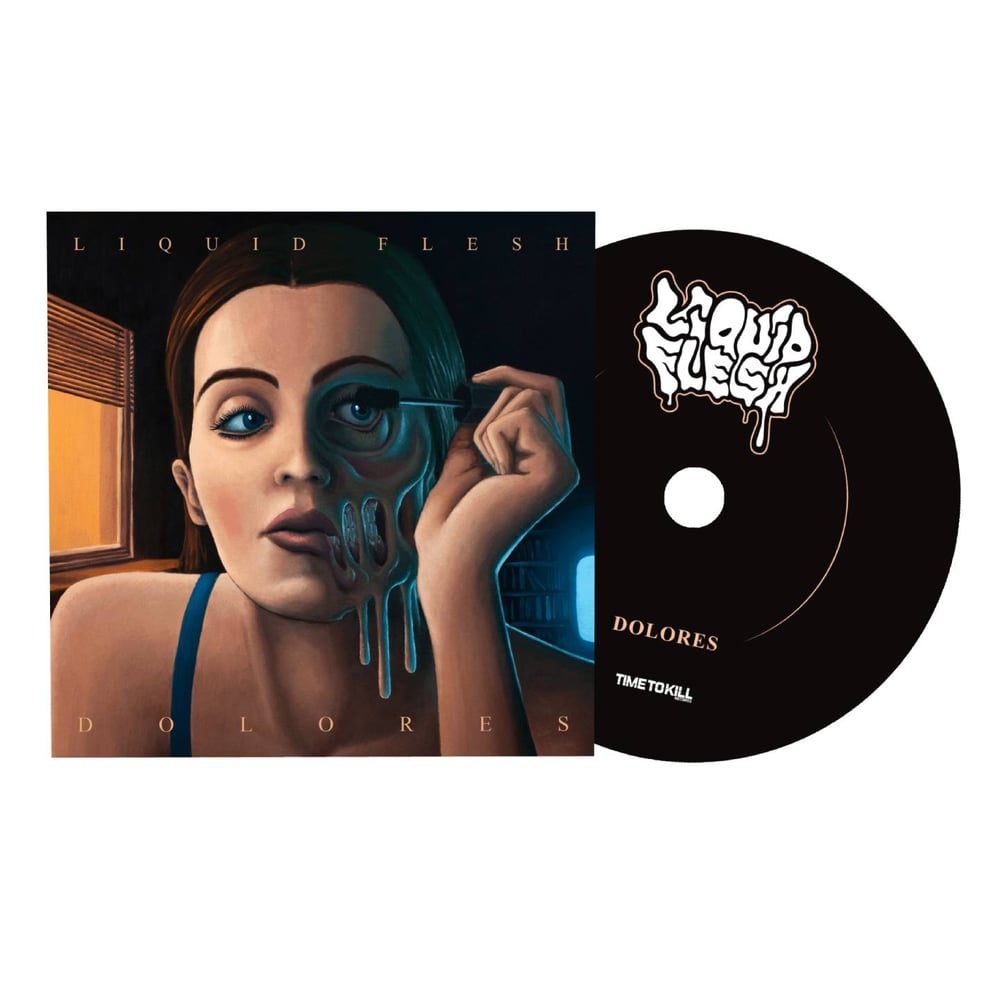 Release date: 26th may 2023
After our second album "Chair Liquide" released in 2020, we wanted to proceed a little bit differently for the next one.
Given the cinematic influences that have always guided our songwriting, we wanted to get closer to the process of creating a film. We made a draft for the cover, this draft inspired us a "screenplay" in ten chapters, then we wrote the lyrics for ten "scenes". The music came in the very end.
The album tells a woman's journey from an aimless way of life to a surreal ending after a bad encounter. It is all about the dullness of daily routine, addiction and manipulation, told in a hallucinated way.
Musically, the foundations remain the same, death metal from the late 80's, early 90's, but with more atmospheric material than on our previous works. Nonetheless, Liquid Flesh is before all a live band, so we wanted to keep that energy intact.
While listening, you will be dragged from rock 'n' roll grooves to crushing death metal riffs, through psychedelic and doom oriented sections. Versatile and straightforward are great adjectives to describe this album.